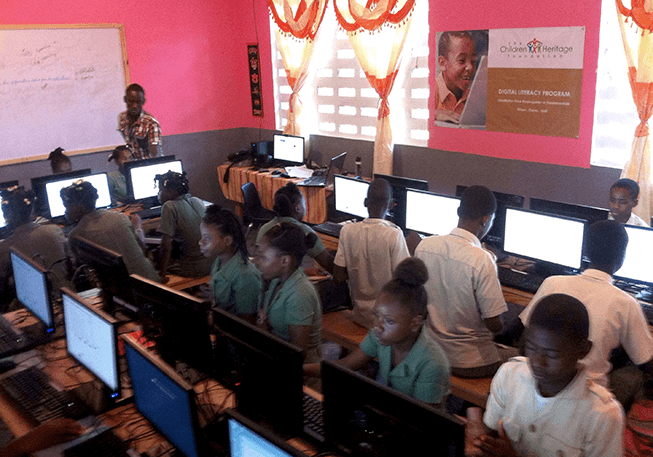 digital literacy
Digital Literacy initiative at the elementary school level:
Traditionally, literacy is defined as a person's ability to read and write. It can also include functional abilities, like using a computer.

Our goal is to:
 Through cooperatives with various schools and approved Instructors tCHF introduces and assists elementary schools to effectively use technology to improve student academic achievement


 Support effective technology education introduction practices that expand students' knowledge capacity (particularly disadvantaged students) and teachers.


 Support and enable school personnel and administrators to integrate technology effectively into curriculum and instruction.
Be a Champion, Get Involved.
One of the most important decisions anyone can make is to live a compassionate life, to inspire others and to seek opportunities to care about people and their needs. Be a Champion for a needy child today and change another's life for ever.
Join Us